From now to up until Christmas, we'll hold
the biggest and the best Christmas party linky for toddlers
! We want to create the best EVER collection of ideas shared by parents around Christmas theme with their toddlers!
We have separate linkies for
Christmas games and activities, Christmas crafts, Christmas books, Christmas stocking stuffers and Christmas giveaways! All for toddlers!
If you're planning something special with your toddlers during upcoming weeks, make sure to add links to your posts here and we'll share them with our followers on Twitter and Facebook!
Stop by and check other links from our linky too. :) And link back here by using this button or simple text link: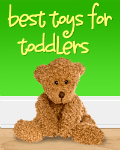 CHRISTMAS GAMES AND ACTIVITIES FOR TODDLERS
CHRISTMAS CRAFTS FOR TODDLERS
CHRISTMAS BOOKS FOR TODDLERS
CHRISTMAS STOCKING STUFFERS FOR TODDLERS
CHRISTMAS GIVEAWAYS FOR TODDLERS
(
Make sure to add into description title of the giveaway, country limitation and ending date!!!)